---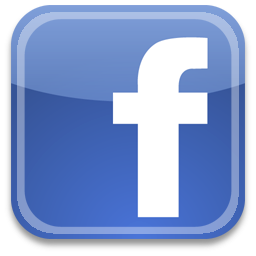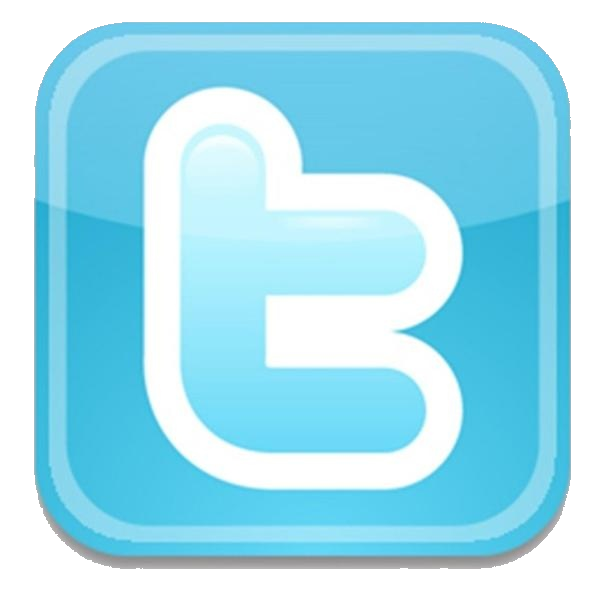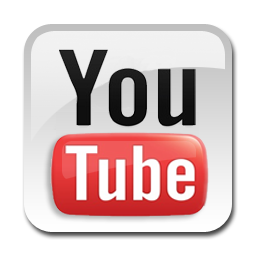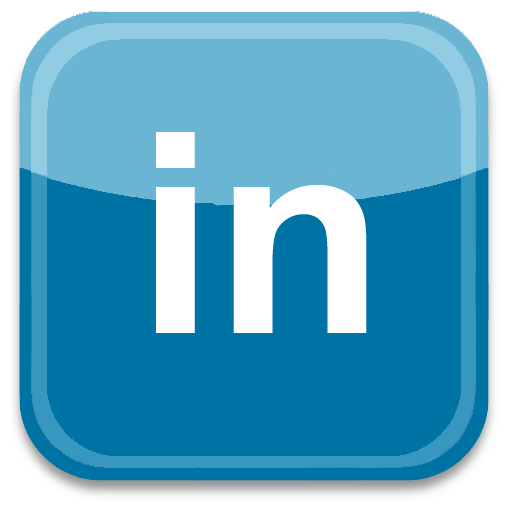 Wonderful Reviews for Mei Yi's concert with the Philharmonia Orchestra at the Royal Festival Hall
On March 18, 2017, Mei Yi performed Beethoven Piano Concerto no.3 with the Philharmonia Orchestra and Banjamin Zander to a sold-out crowd at the Royal Festival Hall. The critics say:

"Straightforwardness and freshness (...) Within a sparkling approach, Mei Yi Foo phrased the music subtly; instilling much eloquence (...) This reading stressed the work's position at the highpoint of the Classical period." - Classical Source

"The soloist for Beethoven's Third Piano Concerto was Mei Yi Foo, a winner of the BBC Best Newcomer of the Year Award. There was a lovely sense of detail (...) Mei Yi Foo's contribution was characterised by a penchant for clarity (...) and it is a testament to the intelligence underlying this reading that the coda was fast but not frantic. (...) Foo clearly saw this concerto as gravitating towards Beethoven's first couple of offerings. A most stimulating performance." - Seen & Heard

New Dates 2017
Mei Yi Foo begins the new year with more exciting engagements! In Spring, Mei Yi will appear at the Barbican Centre and at the Royal Festival Hall - more info here. ConNotations, the much anticipated new recording by Mei Yi and the Britten Sinfonia will be released on March 3rd. She will also make her Vienna debut in April, and give the UK premiere of John Adam's Roll Over Beethoven in May. Stay tuned for more updates!

Mei Yi debuts with the Seoul Philharmonic Orchestra
and National Taiwan Symphony Orchestra!
On October 7th 2016, Mei Yi will give the Asian premiere of Ginastera's Piano Concerto no.1 with the Seoul Philharmonic Orchestra. Following that, she performs the work with the National Taiwan Symphony Orchestra on October 15th. Visit here for more details

Mei Yi Foo is featured artist of
Music of Today 2016/17, Philharmonia Orchestra
Following a re-invitation by the Philharmonia Orchestra, Mei Yi will play Abrahamsen's Piano Concerto in their new season 'Music of Today'. As part of the concert on June 8th 2017, Mei Yi will also present an innovative solo programme at the Royal Festival Hall. For more details, click here.

Guardian 5* Review!
Bartosz Woroch's recording 'Dancer on a Tightrope' featuring Mei Yi Foo was awarded 5* by Guardian's reviewer Erica Jeal. She wrote "Everything is played with a focused intensity and a sense of risk-taking that make for compulsive listening." More info here.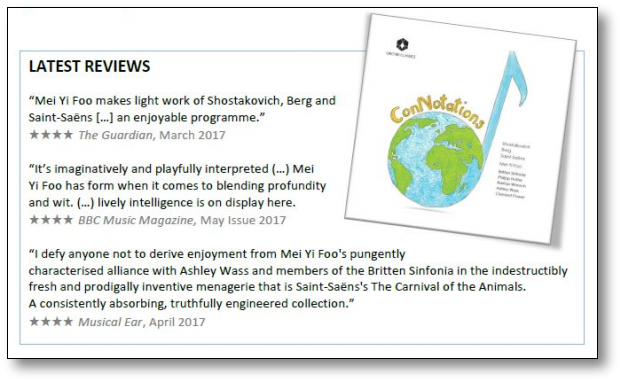 Mei Yi's New CD "ConNotations"
Shostakovich, Berg and Saint-Saens

Mei Yi Foo (piano)

Britten Sinfonia
Philipp Hutter (trumpet)
Bartosz Woroch (violin)
Ashley Wass (piano)
Clement Power (conductor)


Order Now: http://amzn.eu/17ZoZKX https://itunes.apple.com/gb/album/connotations/id1204912301
New Season 2017/18!

This season, Mei Yi tours the Far East performing with the Malaysian Philharmonic Orchestra at the Dewan Filharmonik Petronas, as well as giving the Japanese premiere of Dai Fujikura's Piano Concerto no.2 "Diamond Dust" in Tokyo's Opera City Recital Hall with Ensemble Nomad. In the West, she will appear at the Wigmore Hall in London, the Eldborg with the Iceland Symphony, and give recitals across the UK and Europe. Marking the anniversary of Messiaen's Quartet for the End of Time, Mei Yi will also perform at the Gorlitz War Camp, where the quartet was written. Click here for more concert updates.